That's all, folks! We're finally wrapping up 2021, reflecting on what we've learned and what kept us entertained. Now we're sharing the products we've bought and loved—and passing our self-proclaimed wisdom on to you and your shopping cart. Whether you're looking for a fun activity, electronics, a learning experience, a useful app, or even home décor, we're letting you in on our faves from the year. 
Do This Puzzle, (Maybe) Win a Million Dollars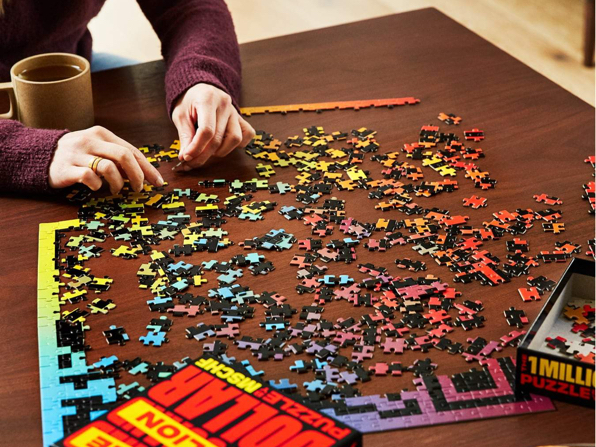 Raise your hand if you don't want to win a million dollars. No one? That's what we thought. The chance to win the big bucks is right here — all you have to do is put together a puzzle that reveals a QR code, scan it with your phone, and find out what you've won. Will you win the million, a hundred dollars, or a quarter? The good news is, you can't win nothing! Get this TikTok-famous puzzle for $24.99 (reg. $30) for your chance to be lucky in 2022!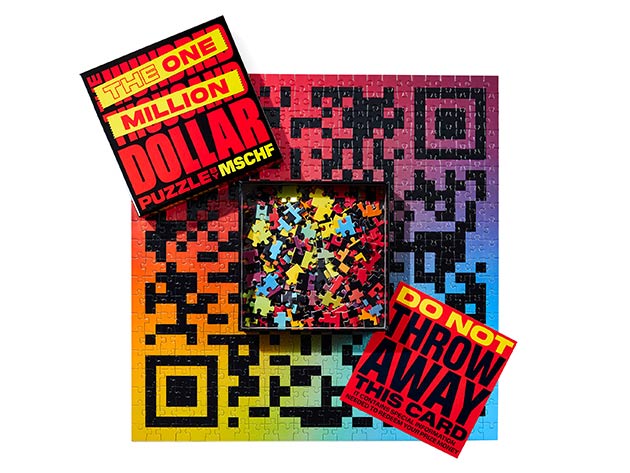 The One Million Dollar Puzzle by MSCHF
Get a Chance to Win from 25 Cents to a Million Dollars! Just Complete This Puzzle, Scan the Code, & Try Your Luck
Give Your Dog Their Best Life in 2022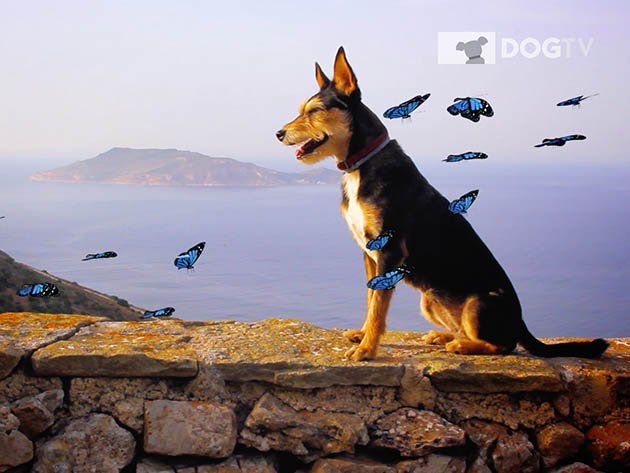 When you have a fur baby, you'll do just about anything for them. If you have to go back into the office, your pup may not be too thrilled. Keep them entertained with a lifetime subscription to DOGTV, a 24/7 channel made specifically to help dogs with separation anxiety and support their visual and auditory senses. If you've ever wondered exactly what breeds make up your paw-fect pooch, you can use this testing kit from DNA My Dog to learn more about their health, genetic makeup, and breed-specific traits to give them the best life possible. Take care of your pup with this DOGTV and DNA testing bundle for $147 (reg. $503).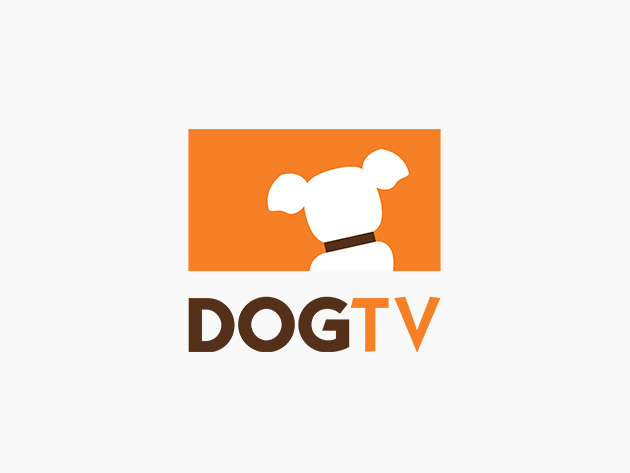 DNA My Dog Breed Identification Test + DOGTV: Lifetime Subscription Bundle
Technology Created For Dogs With Sights & Sounds Scientifically Designed To Enrich Their Environment
This Is How You Get That Lambo You've Always Wanted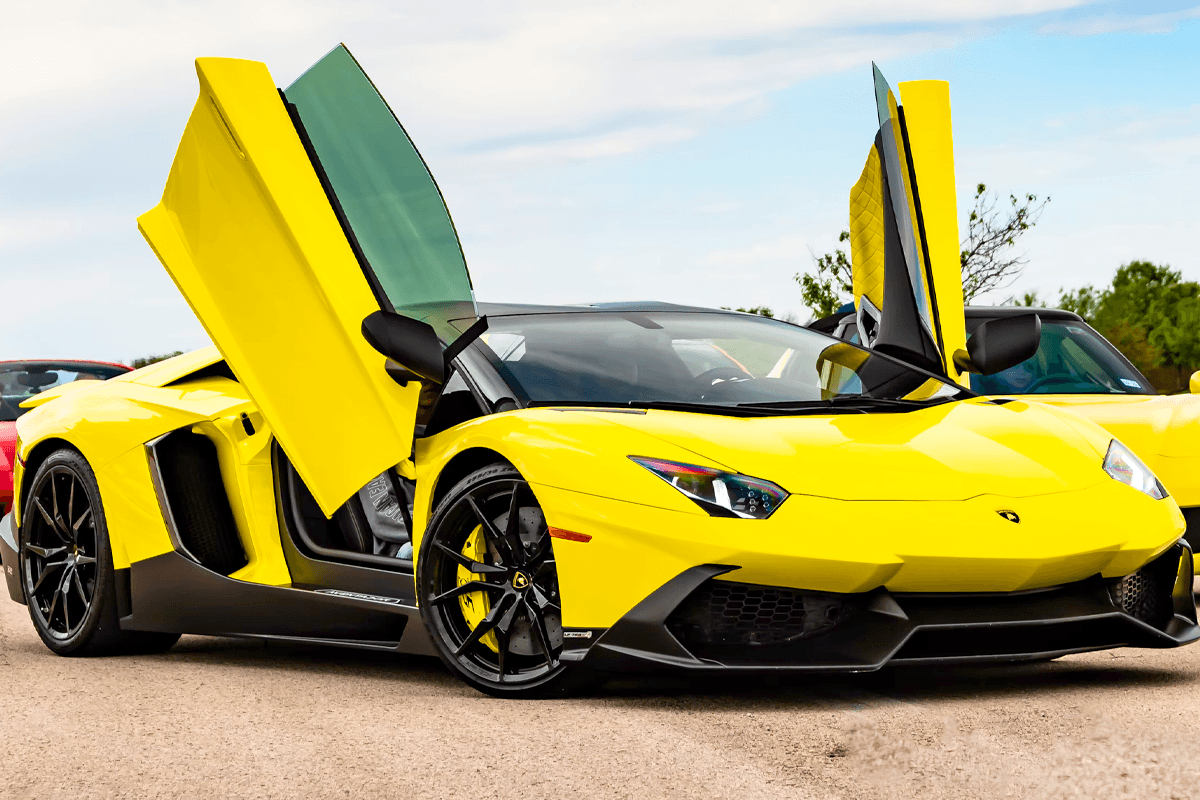 From the same minds that brought you the puzzle above, plus YouTube star MrBeast whose Squid Game vid has over 160 million views, this sweepstakes grants you the chance to win a freakin Lambo. You can't lose — but you won't know what size the car is until it arrives at your door (or rolls down the street!). Feeling lucky? Time to enter to win a Lamborghini for just $35!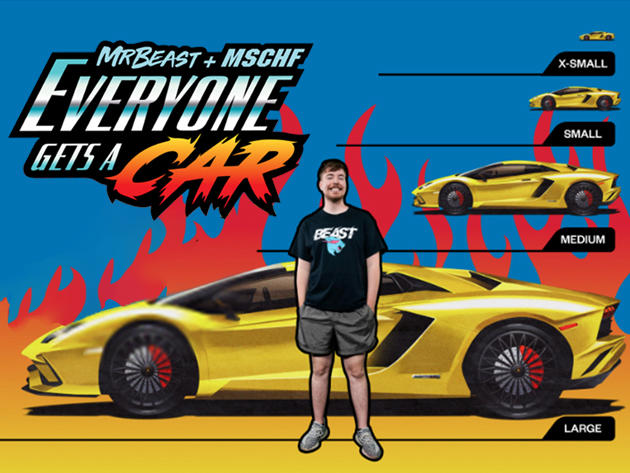 MrBeast + MSCHF Everyone Gets A Car
EVERYONE GETS A LAMBO… BUT WHAT SIZE LAMBO? The Catch is You Won't Know if You'll Receive a 1/64 Diecast, Remote Controlled, Ride'On, or the Full-Sized Lambo
Minimalist Design, Maximum Effect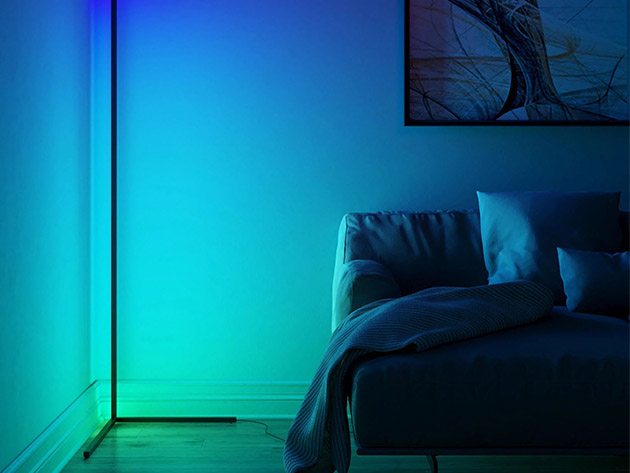 Time to change up the vibe in 2022. With this LED floor lamp, you can illuminate your home in over 16 million different colors! Its super-sleek, minimalist design allows you to place it anywhere since it barely takes up any room and is hardly noticeable when it's turned off. Controlled by a handy remote, you can match your lighting with your mood, and you don't even have to get up to adjust it. This set comes with two lamps, so you can make even more of your home into a colorful and cozy environment. Grab a 2-pack of this LED corner floor lamp for $139.98 (reg. $299).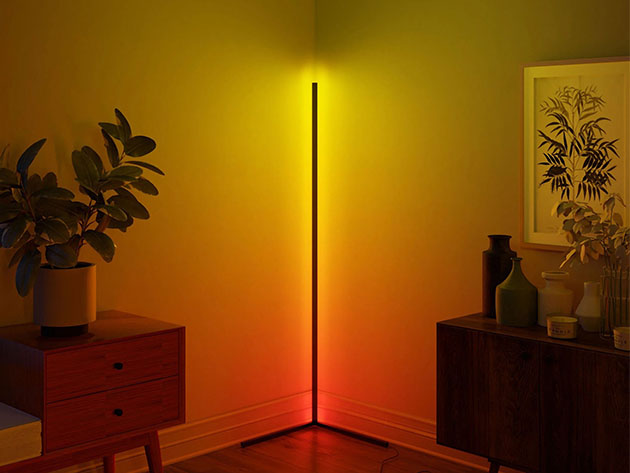 Lamp Depot Minimalist LED Corner Floor Lamp (2-Pack)
With Over 16 Million Colors & 300 Effects, This Corner Lamp Lets You Enjoy Beautiful Customized Illuminations Right In Your Home
Play a Round All Year Round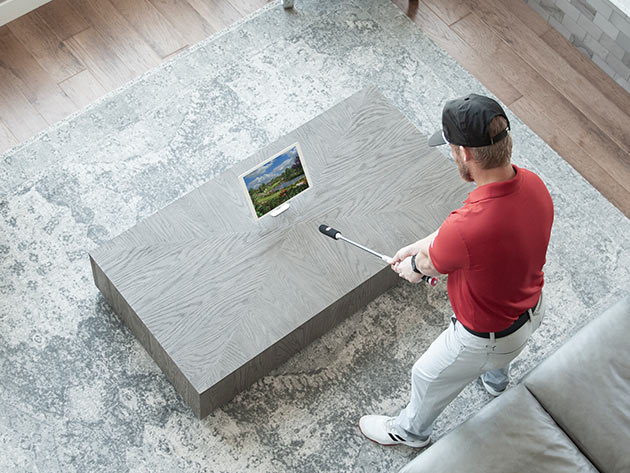 Raining? Cold out? Don't feel like leaving the house? We understand. Luckily, there's a way to play golf right from the comfort of your own living room. Fun for the whole family, this interactive swing studio lets you play 97 golf courses through E6 Connect Software. You'll also get analytics on your swing, skill-building challenges, and much more. The swing stick is even weighted to simulate a real golf club. Get your game up to par with this at-home golf simulator for $299 (reg. $399).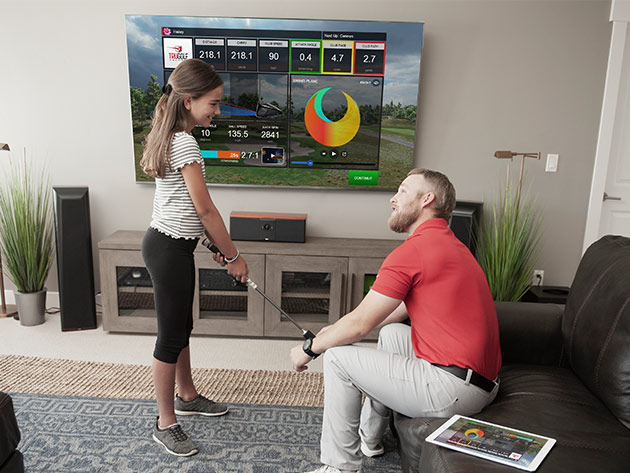 TruGolf Mini Golf Simulator
With State-of-The-Art Hardware, Swing Analyzer, & 3D-rendered Golf Courses, You Can Get the Most Realistic Golf Training Anywhere You Go
Here's a Badass Turntable for Jamming to Your Vinyls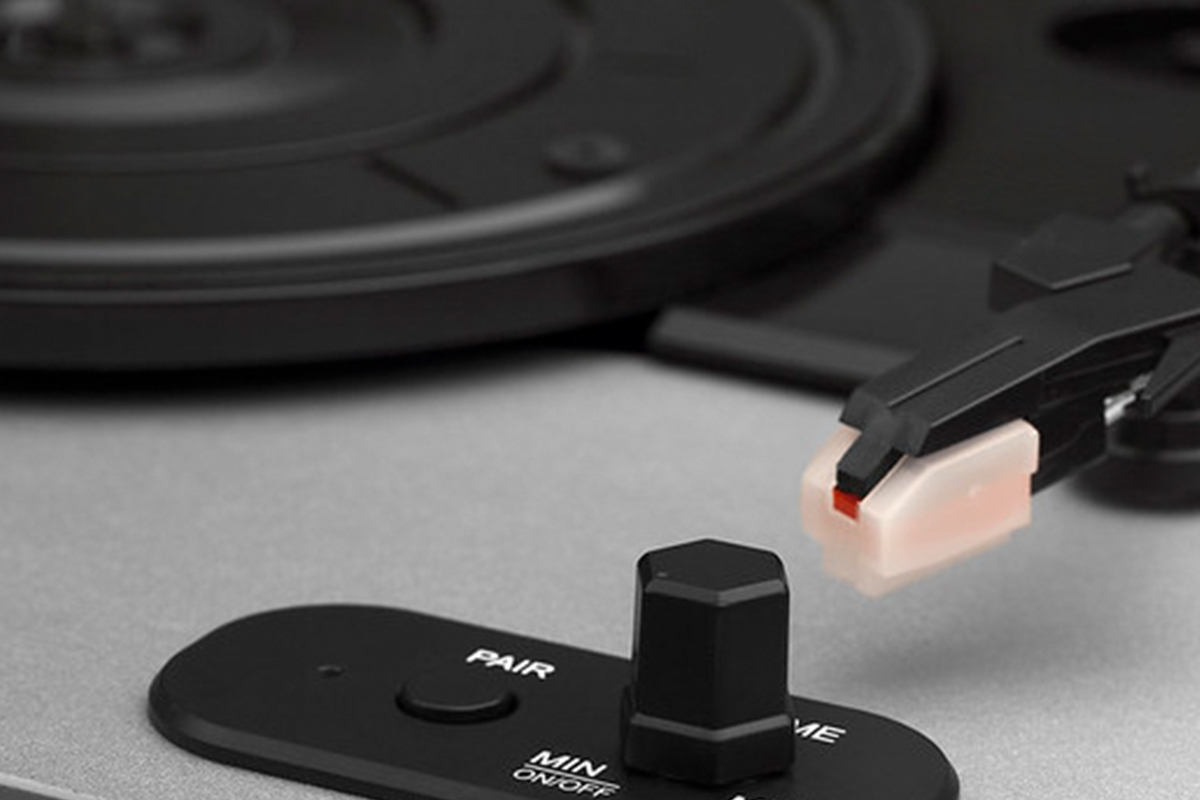 Now that you've nailed down your audio aura, you can amp up your listening experience with this turntable. Jam out and play your tunes through your device, through a Bluetooth speaker, or an RCA output. We may be entering a new year, but this cool three-speed turntable allows you to go back in time now and into the future for just $74.95 (reg. $150).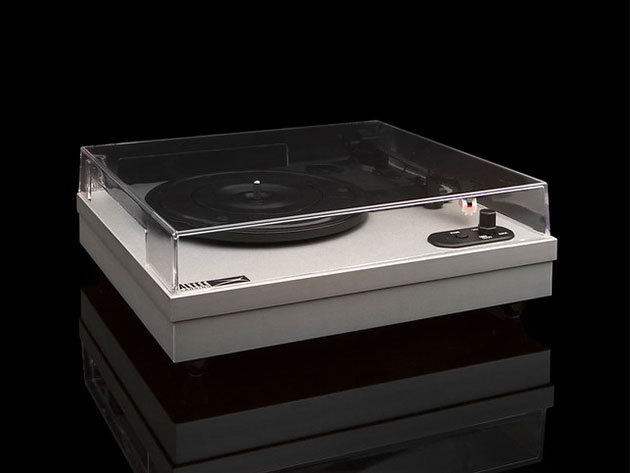 Altec Lansing ALT-500 Turntable
Experience Technology the Good Old Fashioned Way with This 3-Speed Belt-Driven Turntable
Get the Rest You Deserve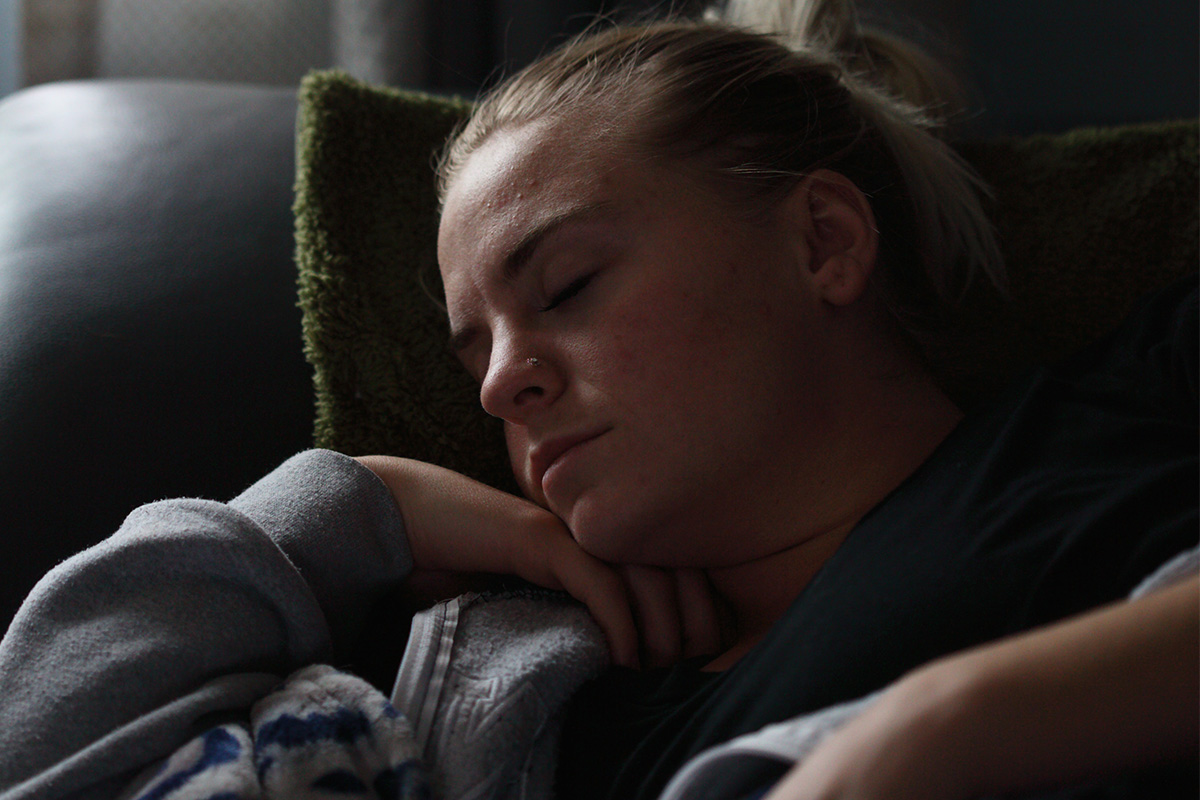 We can probably all agree that 2021 was exhausting. If you want to get some rest, there's an app for that of course. Restly helps you drift off into dreamland with calming sounds and voices that are scientifically designed to help you fall asleep. It also provides sleep data, a sleep timer, a smart rhythm alarm clock, and more. Sleep tight with help from a lifetime subscription to the Restly app, now available for $39.99 (reg. $100).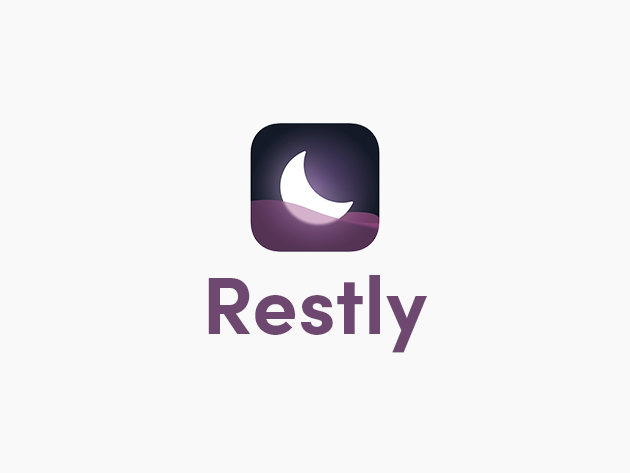 Restly Sleep App: Lifetime Subscription
#1 Product of the Day! Fall Into Deep Sleep in Just 2 Minutes with This App's Voice Guidance & Calming Background Sounds — Military & Scientifically Tested
Keep the Crew Entertained Anywhere You Go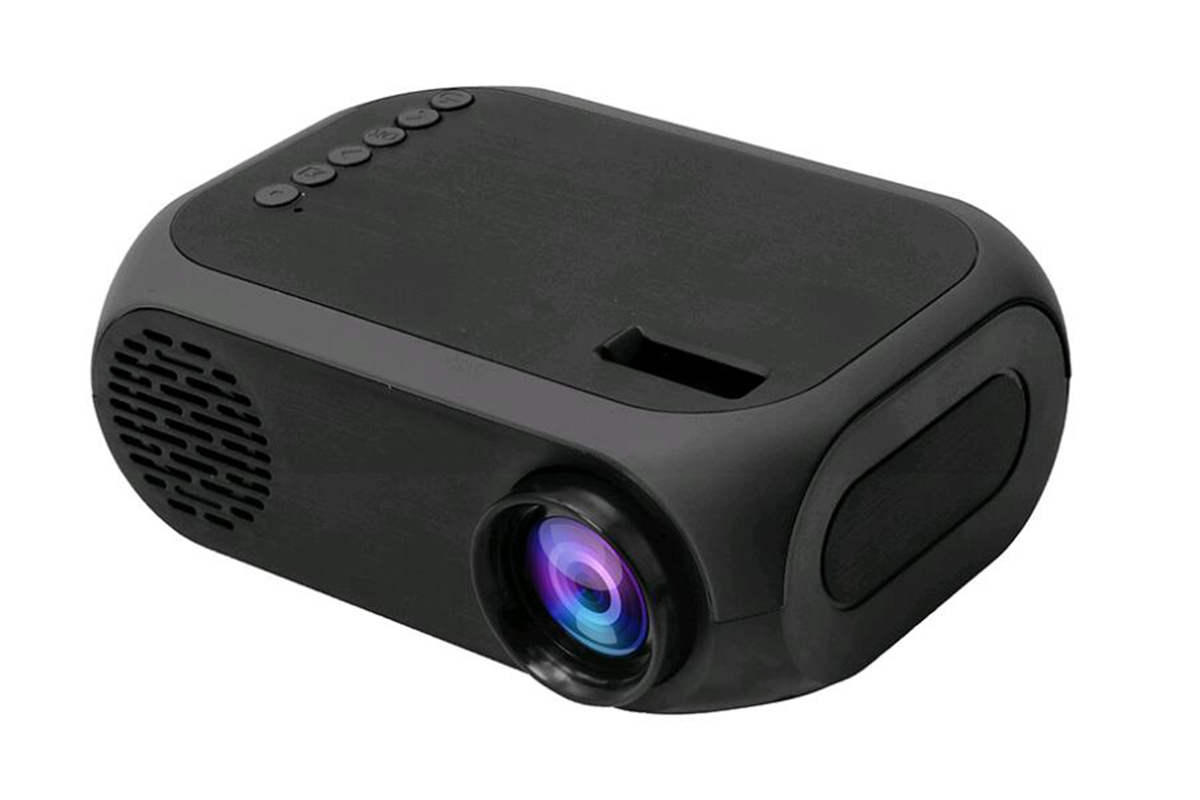 Take your movie nights to the next level with this high-def projector. Super mini and portable, you can take it anywhere! You can connect it to your phone, computer, or other devices to play your favorite movies or TV shows in 1080p HD quality. You can even invite the whole family over to watch home videos on a 60″ projected screen. Transform your watching experience with this HD mini projector for $79.95 (reg. $149).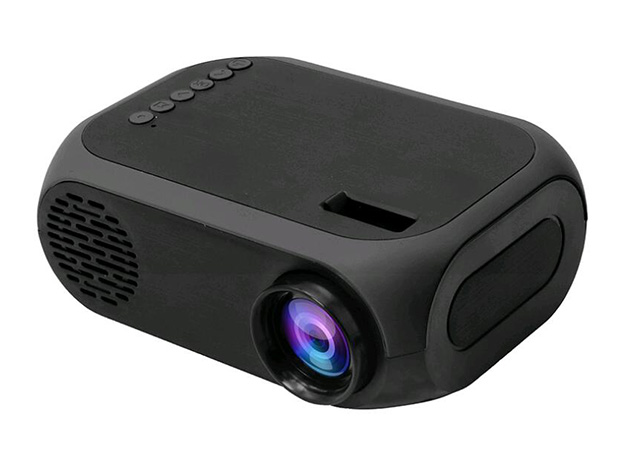 Portable HD Mini Projector
With 1080P Full HD Resolution, This LED Projector Provides Crystal Clear Images for Better Viewing Experience
Learning a Language On Your Resolutions List? Try ASL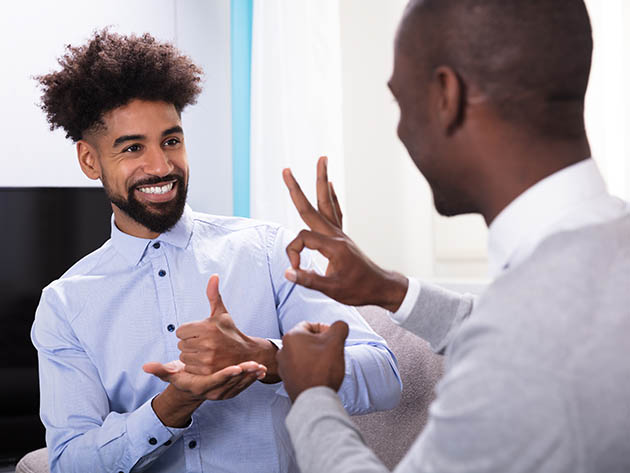 Knowing how to communicate in sign language can be extremely useful in many situations, personal or professional. These comprehensive courses will teach you all the ASL skills you'll need to know to become fluent. You'll learn fingerspelling, everyday phrases, foods, and much more. Learn everything there is to know about ASL in this 16-course American Sign Language Bundle for just $34.99.
The 2022 All-in-One American Sign Language Bundle
Bridge Missing Communication Gaps & Learn the American Sign Language with 16 Courses — The ABCs, Common Words, Everyday Phrases, and So Much More
DIY STEM Kits for Kids That Adults Will Love, Too
Creating fun at home over 2021 has been quite a challenge. Thankfully, there are new, innovative ways to entertain your kids (or even yourself!). Make learning robotics and coding fun for kids ages 7 to 12 with these sets of electronic modules, sensors, and crafts from Twin Science. Pump up the fun and stimulate creativity with this Introduction to Coding Bundle that includes two DIY kits for $99.99 (reg. $144).
Wanna see even more of our favorite deals of 2021? Check out our collection of staff picks!
Prices subject to change.
Source: StackSocial