Metaverses have become the center of discussion among Web3 era, and it's not hard to understand why it gains increasingly popular. The use of metaverses for everything from business to roleplaying to multiplayer online gaming with pals is highly recommended. Each metaverse has its own set of laws and restrictions regarding what you are allowed and not allowed to do there, but as long as you abide by those rules and treat everyone with respect, you can make an incredible experience that will have you going back time and time again.
A collection of all virtual worlds created with blockchain technology is known as the metaverse. They might be virtual streets, NFT galleries, or gaming worlds. When considering the metaverse, it is important to remember that it is not a single location. People refer to the next version of the internet as the combination of the new digital spaces.
What are the platforms for the metaverse? The metaverse platforms are essentially online tools that support programmers in building new virtual worlds using augmented reality, virtual reality, and various other technologies. Metaverse platforms can be viewed as the links that connect the real and virtual worlds.
Most Popular Platforms in the Metaverse
The increased focus on the possibilities of a metaverse in 2022 has fueled the quest for metaverse platforms. Large IT firms like Microsoft, Facebook, and NVidia are developing their metaverse solutions. What directions will the metaverse lead us? The following list of the most well-liked metaverse platforms contains the solution.
1. Decentraland
Decentraland, one of the forerunners in metaverse technology, merits consideration as a top metaverse platform with remarkable potential. It is a well-liked platform for building, exchanging, earning money, and discovering a virtual environment. You can build artworks, challenges, sceneries, and other virtual experiences using the platform.
Interestingly, users have full control over the experiences they've built on the platform. The Decentraland building tool is a straightforward tool for getting acquainted with the idea of the metaverse. For different kinds of artists, the Decentraland website offers a variety of functionality. With multimedia applications and social games, you can improve your virtual experiences in the metaverse by using complex and well-liked tools.
Decentraland allows users to explore the metaverse on other people's digital land parcels. Decentraland, one of the biggest metaverse platforms, has unique opportunities for learning and enjoyment of virtual encounters. Users can purchase and sell virtual real estate as well as other goods like names and avatars on the Decentraland Marketplace. In addition, Decentraland organises international conferences to make the benefits of the metaverse accessible to everyone. The Australian Open Metaverse, Drop, and the Buffalo Metaverse Tour are just a few of Decentraland's most popular events.
2. Illuvium
Illuvium is a blockchain-based game made on Ethereum. It uses the blockchain technology of the Immutable X and the Layer 2 Scaling technology.
Role-playing games (RPGs) let people make characters with a lot of depth and play in real-time in a big world. With Illuvium, users can earn non-fungible tokens (NFTs) and stake their tokenized assets in a decentralised, zero-fee framework.
With Zero-Knowledge Rollups, llluvium has a highly scalable infrastructure that protects privacy. The game is also different in other ways. It uses a decentralised structure for governance to make the most of the Illuvium (ILV) token and the Illuvium Decentralised Autonomous Organisation (DAO).
The world of Illuvium is home to creatures called Illuvials. Players can catch them and then take care of them until they are healthy again. They are included in the player's collection and can engage in combat with other explorers in Illuvium's Auto Battler mode.
It combines open-world discovery with a PVP battle game. The game lets players develop their team of strong monsters while exploring the environment. Since 2020, Illuvium has been under development. The game was designed by Kieran and Aaron Warwick, whose brother Kain Warwick is the co-founder of Synthetix, with the help of a global team of over 40 individuals.
The ILV token has a wide range of applications within the Illuvium ecosystem. It is the main token used to reward players for their in-game accomplishments. Additionally, it rights them to a portion of the Illuvium vault.
3. Sandbox
According to popularity, The Sandbox should be included in the top 10 metaverse platforms. It is an Ethereum blockchain-based decentralised NFT game metaverse. Players can make, trade, buy, and monetize virtual reality NFTs using Sandbox.
It is a community-driven platform that enables users and producers to make money from their digital assets and other gaming-related experiences. Sandbox is a well-known metaverse platform that gives you the flexibility to show off your inventiveness. The metaverse platform provides tools for building and customising virtual parcels of land and hosting events and exhibitions.
The Sandbox's whitepaper answers many questions about "What are the metaverse platforms?" The whitepaper thoroughly references the Sandbox's features and other important information. Sandbox users can manage the platform's governance through a decentralised autonomous organisation.
4. Axie Infinity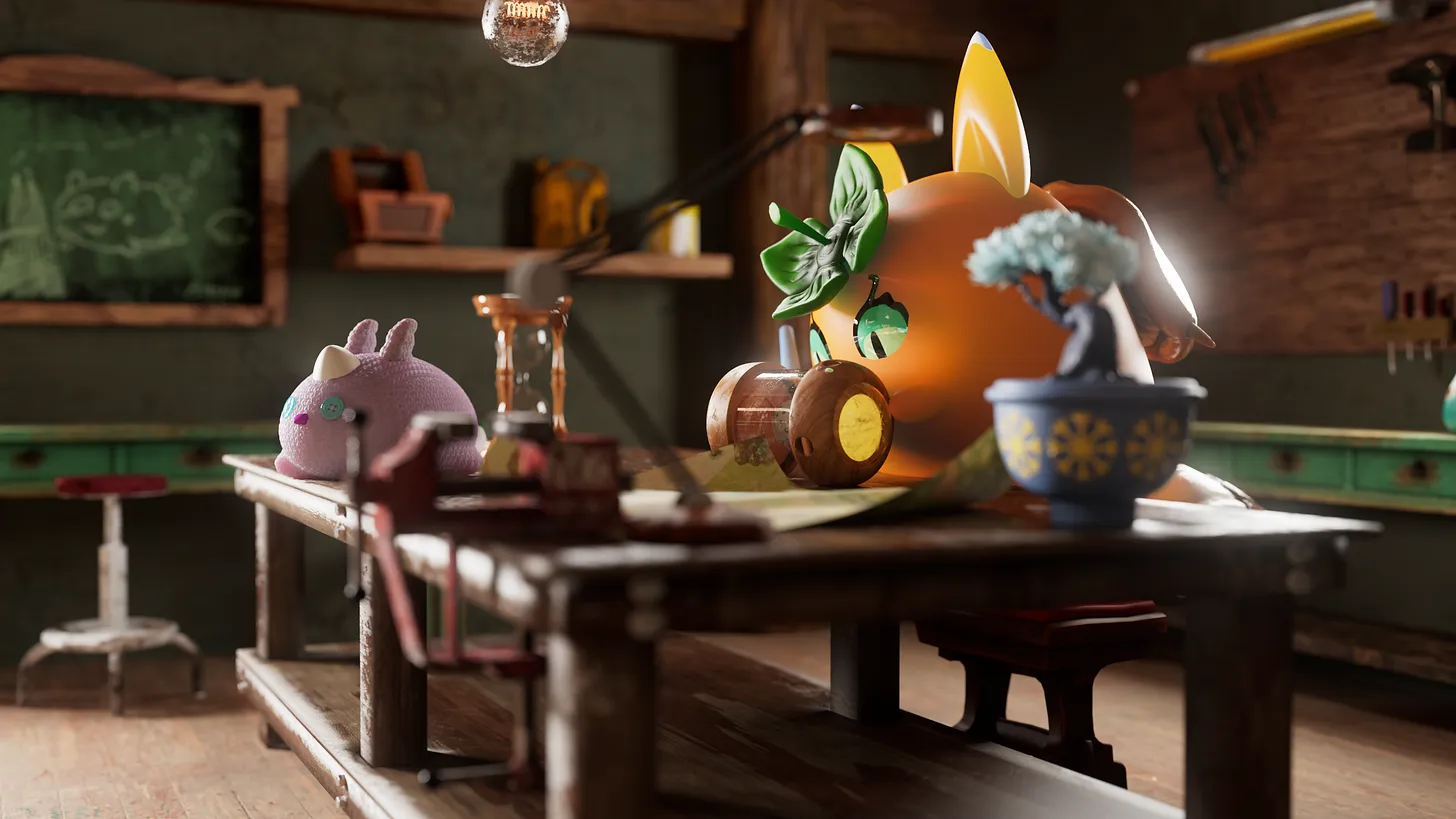 Axie Infinity is a popular choice among the best metaverse platforms. Axie Infinity provides a better picture of what the metaverse will look like in the future. Flying robots, magical beings, mutants, and flying beasts are all featured on the gaming metaverse platform.
Many fascinating animals are found in the Axie Infinity metaverse, often known as the Axies. The creatures can be petted by players and used for various in-game duties. The creatures, also known as Axies, can be used by players to, for instance, construct, extend, or protect their world. Players can use the Axies in conflicts and wars with other gaming universes.
Axie Infinity resembles other online multiplayer games more since it has tasks players must do to advance to higher levels. It is one of the best metaverse platforms for gaming since it requires users to engage in battle with one another using novel tactics and methods. The game uses blockchain technology to enable users to build a distinctive and intricate economy within the game's setting.
5. Cryptovoxels
The inclusion of Cryptovoxels on the list of metaverse platforms shows how the metaverse is developing. It is a well-known metaverse platform built on the Ethereum blockchain that provides a virtual gaming environment that supports both VR and PC use.
Additionally, Cryptovoxels has earned a distinctive reputation for routinely planning events for users. Users can use the platform to build virtual properties in the metaverse and sell those properties. Users can build prefabricated buildings like art galleries and collaborative spaces, as well as streets and harbours, or they can develop vacant land parcels for sale.
In addition to virtual real estate, Cryptovoxels provides a sizable marketplace for buying and selling digital items like NFTs. One of the top 10 metaverse platforms, it offers seamless support for a range of NFTs, such as clothing, artwork, gaming props, and wearables.
6. Bloktopia
The platform's link with the metaverse is strongly reflected in the moniker Bloktopia. It is a metaverse platform that allows owners of block-tokens access to blocks of virtual real estate. One of the interactive platforms on the list of metaverse services you should use in 2022 is Bloktopia. A virtual skyscraper with 21 levels is featured in the game.
The tiers are entryways to a central information centre with various crypto-based asset experiences. You should be aware that Bloktopia's core values emphasise creation, learning, earning, and play. As a result, it presents a variety of chances for new virtual experiences to generate income.
The Bloktopia metaverse provides the ability to access many sources of revenue as well as a wealth of educational options. Bloktopia has secured several exclusive investors and partners to fuel its future expansion.
7. Somnium Space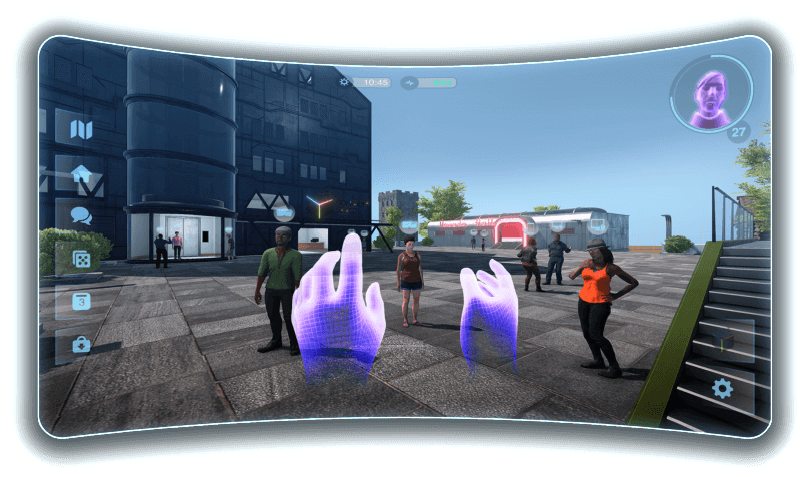 Somnium Space is the final addition to the list of the top metaverse platforms you must use in 2022. Users can access the Somnium Space metaverse through PC, web, VR, and mobile interfaces because of its cross-platform functionality. The Ethereum and Solana blockchain protocols, as well as its specific asset marketplace, form the main foundation of Somnium Space.
However, to use Somnium Space, users need to install a MetaMask wallet or a decentralised application plugin. However, compared to other platforms, the metaverse ones are easy to use and don't require VR equipment to fully enjoy all of the metaverse's experiences. It has exceptional skills and a long-term growth outlook. Avatars can be given AI skills, and users can create virtual experiences and materials for commercial use.
---
WHAT CAN YOU DO ON THESE METAVERSE PLATFORMS
The unified virtual environment of the Metaverse promises endless potentials for work, gameplay, social connections, and revenue creation despite still being in an experimental phase with only a few platforms readily available for widespread usage.
The following are the things users can do on these Metaverse Platforms:
What Can You Do On Decentraland
LAND and MANA are the most important parts of Decentraland. LAND is the name of the non-transferable asset connected to the virtual space you are exploring right now.
If you buy a "parcel" of land, you get a certain piece of the virtual world. It can be found by its coordinates. You can go there with your avatar. On it, you can build things that aren't real. You can connect it to the parcels of other users to make "districts" and build things or have experiences together. In theory, as more people join the platform, the parcels should be worth more: The number of parcels is fixed at 90,000.
How do you buy LAND?
To buy LAND on Decentraland, you need MANA, which is Decentraland's own cryptocurrency.
The general idea is to get MANA through different means and then use it to buy things in the marketplace.
Buying MANA is the easiest way to get it. If you go to your profile and click the plus sign, you can buy MANA with real money or by swapping it for another cryptocurrency.
You can buy MANA on the Ethereum blockchain or the Polygon blockchain. This is easier than it sounds. Built on Ethereum, Decentraland has been integrating with the Polygon chain because it could save a lot of money on transaction costs. At any time, you can move any MANA from Ethereum to Polygon at any time.
Play-to-earn games are the next easiest way to get MANA. There are both casinos and minigames in the virtual world of Decentraland. Even quests are there. You don't have to put any money into Decentraland if you don't want to. Instead, you can put your time into it.
Working really hard for MANA might be the hardest way to get it. If you have the right skills, you can offer your services to other users in exchange for a wage paid in MANA. You can also make your own assets to sell in the marketplace, but you need to put down a small amount of MANA to do that.
What Can You Do On Illuvium
As is well known, Illuvium is a blockchain-based game that can be played. You must first register and establish an account on illuvium.io using your email address before you can begin playing Illuvium. The game can then be downloaded as a desktop application. You have the option of either a premium subscription or a free-to-play mode.
The primary gameplay mechanic of the Illuvium project revolves around collecting and modifying NFT Illuvials. There is a class and an affinity for every Illuvial. Powerful illuvials have the ability to blend classes and affinities. Illuvials who share the same affinities or classifications can provide each other with advantages in combat. Synergies are created in this manner. It enables you to strategically decide which illuvials to use and gather. Users can combine their Illuvials once they reach a specific level to produce new, more powerful creatures.
You must capture an illuvial before you can begin playing and earn NFTs. You must put it inside of a shard in order to accomplish this. If your Illuvial is hurt, it will begin to regain its health. You have the option to pay a fee or use tools to speed up the procedure if you want to. Some illuvials may be holographic, glossy, or gold.
What You Can Do On Sandbox
When you join, you're given a sandbox account. This means that you can create and customise your own character and have access to all the features of the game.
You'll also have access to the in-game help system, which will explain how to use many of the game's features.
Once you've created your character, it's time to start playing. Explore the world around you, make friends with other players, explore dungeons and caves, craft weapons and armour—the possibilities are endless.
The game is free to play, and you can access your existing characters on any device that supports the game.
Things You Can Do In The Axie Infinity Metaverse
Axie Infinity is a new virtual reality platform that's quickly gaining in popularity.
The Axie Infinity Metaverse is a place where users can explore, chat, and play games together. There are many interesting activities users can participate in, such as exploring new worlds, chatting with friends, and playing games. There are also many ways to help your community, like volunteering your time or showing off your artistic skills. Whether you want to join in on the fun or just watch, there's something for everyone in the Axie Infinity Metaverse.
In the Axie Infinity Metaverse, there are a variety of ways to connect with other users. You can find friends by joining guilds or communities, or by following specific users. You can also join chat rooms or forums to talk with other players.
Axie Infinity is constantly growing, and there are always new things to do in the game. Here are some of the latest updates:
-The new raid, The Abyss, is now available! Battle through hordes of powerful bosses to obtain rewards including exclusive gear and cosmetics.
-The new PvP arena, The Nexus, has opened! Test your skills in an intense battle to the death.
-New avatars have been added to the Avatar Shop, including a special limited edition avatar for those who pre-order the game.
-And much more! Keep up with the latest developments by checking out our blog section or by following us on social media.
What Can You Do in Cryptovoxels When You Join?
Every sort of player can find an activity they enjoy on Cryptovoxels, which has a huge selection. Without an Ethereum wallet or a package, you can still explore the world by simply starting to play and seeing what you uncover. However, you should connect your wallet if you wish to use Cryptovoxel to its full potential.
The following are some of the things you can do in Cryptovoxels:
Create unique avatars and usernames (ERC721 token).
Purchase, rent, and sell digital land.
Create buildings for businesses, homes, museums, venues for virtual events, etc.
Utilise NFTs to create an art gallery.
Talk to other players.
Play games that were created especially for the system.
In conclusion, Cryptovoxels offers almost all of the features that well-known Metaverse platforms like The Sandbox and Decentraland have to offer. Additionally, it makes it simple for users to communicate with one another and create and commercialise original content on their virtual properties.
What Can Bloktopia Users Do?
Users must create a digital wallet that is linked to their email or social media account in order to use the Metaverse platform. The user's BLOKs and information about digital assets like NFTs are kept in the wallet. It can also be used as a passport to make avatars, move through levels, and play games.
Users can do the following on the Bloktopia platform:
Explore the skyscraper. Anyone can get to level 1, which has a help desk, a place to find your way around, and shops.
Play games. You can play games all over Bloktopia, but the top floor, Level 21, is set aside for games. There will be everything from games that are good for the whole family to poker and gambling that can be made money from.
You can go to events. The platform has a theatre where you can see immersive and interactive shows. Users can get BLOKs as rewards for going to events that are promoted.
Build their Reblok: Users can use either the Bloktopia SDK or content from the Bloktopia marketplace to deploy their VR property.
People can sell or rent out property to interested buyers for a one-time event or for a long period of time. A blockchain-based system for voting and making decisions is used to sell or rent out shared property.
Display ads: On Bloktopia, users and businesses can buy virtual ad space, called an ADBLOK.
Some of Bloktopia's features can be used for investing, but gaming and end-user experiences haven't been released yet.
What Can You Do in Somnium Space When You Join?
As a user of Somnium Space, you can buy digital land, homes, buildings, and a wide range of other valuable in-game items. Users can build, script, and sell their own environments in Somnium Space. They can also explore the environments and creations of other users.
Somniums Space wants to build a whole new virtual world for the next level of communication, e-commerce, and entertainment, giving users not only a place to grow their businesses but also a place to call home.
The team at Somnium Space has created a platform with an easy-to-use interface for people who want to access the metaverse and everything it has to offer. They are also always making improvements to this platform.
Here are some of the things you can do in Somnium Space:
Land Deals: You can buy and sell property.
Build: Walls, pillars, plants, and other structures can be added to and changed in a virtual world. You can switch between a lot of different textures and colours.
Create an Avatar: You can create a virtual version of yourself by giving your avatar different clothes and hairstyles.
For a small fee, you can use teleporters to move around the Meta World. Cars are also ready to be used.
Interactive games like arcades, racing, and shooting can be played and money can be made from them.
Also, you can use scripting to upload your own home models. UnitySDK says it will let you be creative to the fullest. Full-body tracking, eye-tracking, and lip-tracking are all available now, and in the future, developers hope to add smell to avatars with the help of multi-sensory masks.
MODULE 3: HOW TO JOIN THESE METAVERSE PLATFORMS AND THE WALLETS THAT CONNECT TO THEM
How To Join Decentraland
If you want to go to Decentraland for the first time, go to the official website and click "Start Exploring" in the top right corner. You can connect an existing crypto wallet or just sign in as a guest.
You'll need a desktop to do this, since Decentraland isn't yet available on mobile devices.
Making an Avatar
Now is your first chance to get creative and relive your childhood on the Sims by making a picture of a person to represent you in the virtual world. This is called an avatar.
When you get tired of putting together moustaches and tiaras (you can and should give your character an eye patch), all you have to do is give your character a name, and you're good to go.
Remember that you can always change how you look in the game by going to the start menu and looking in your backpack. So don't worry too much about what colour your shoes are.
You'll begin at the Genesis Plaza, which is like a town square. Right away, you'll be surrounded by other people's avatars, but don't worry. A floating guide named Alice will appear and give you tips on how to start your journey through the virtual world.
Decentraland keyboard controls
The system is very recognizable to the majority of computer games:
Use the mouse to focus your attention.
Use the arrows or the W-A-S-D keys to move around.
To transition between first- and third-person views, press V.
Space to jump.
Simply press C to display a reminder of the controls if you are unfamiliar with them or if you forget any.
By pressing T and speaking into your microphone, you can start a conversation with another user without using the chat feature.
You are now prepared to make waves in Decentraland because you have an avatar at your disposal.
The Wallet Decentraland Connects To
Decentraland tracks the ownership of all digital assets and tradable goods using the Ethereum blockchain. Digital wallets are devices that serve as a link between decentralised applications and the blockchain. The private and public keys are kept on a device that might be physical (hardware-based) or digital (software-based) for all cryptographic transactions. The only thing separating a crypto wallet from your regular wallet is the lack of tangible monetary storage. The cryptographic data needed to access blockchain addresses and send transactions globally is instead stored in a crypto wallet.
Let's briefly go through the key aspects of wallets to evaluate and what sets one apart from the other before delving deeper into which wallet is best for Decentraland.
Main characteristics (features) to look for in Decentraland Wallets
Consider the following list of features before selecting your Decentraland wallet:
high-quality privacy and security features.
If not, at least two-factor authentication; multi-factor authentication (2FA)
minimum or varying MANA transaction costs.
Minimum required deposits are low.
Locking and unlocking withdrawal limitations and compatibility
The ability to swap cryptocurrencies
outstanding client service.
It supports many chains.
any additional or rewarding elements, such as a credit system or savings accounts.
Where can I purchase MANA?
You can buy Decentralanad (MANA) on the following cryptocurrency exchanges:
It's time to evaluate the many kinds of crypto wallets and determine which one is best for Decentraland now that we understand what a crypto wallet is, what features to look for in it, and where to buy Decentraland (MANA).
MetaMask or MyEtherWallet are web-based wallets.
For entering Decentraland, MetaMask is the recommended web-based wallet. You can also store Decetraland (MANA) or MyEtherWallet, a trustworthy crypto wallet. MyEtherWallet can store all ERC-20 tokens on the Ethereum network without requiring any downloads.
Users of web or browser-based apps must be wary of phishing efforts using bogus replica webpages. Always use a secure device and internet connection before entering important data.
Hardware Wallet—Trezor or Ledger
Decentraland (MANA) can be stored on a Ledger or Trezor encrypted hardware wallet. Hardware wallets offer high-end security and encryption to protect your data (and funds) from cyberattacks and phishing scams. Hardware wallets like Trezor or Ledger allow users to recover funds via a mnemonic seed phrase if stolen, damaged, or lost. Entry-level Ledger and Trezor wallets cost $50 USD.
Multi-Platform Wallet—Atomic Wallet
Atomic Wallet is the greatest multi-platform crypto wallet. Multi-platform wallets allow Android, iOS, and desktop apps to store Decentraland (MANA). The Atomic wallet supports 300+ cryptocurrencies, including MANA and ERC-20 tokens.
Dual-platform wallets are convenient. Convenience involves tradeoffs. The more devices you use to store and access cryptographic data, the more you must protect them from external threats.
How To Join Illuvium
The IllumiNation platform is a decentralised social media platform that allows you to create your own world, invite friends and others to join, and interact with other users in the metaverse. Here's how you can get started:
1. Create an account on the illuvium platform website.
2. After registering, you will be able to access your dashboard where you will be able to set up your profile with basic information such as name, gender, and age. You can also set up your avatar and choose from a variety of backgrounds, clothes, and accessories for it.
3. Next, you need to create an avatar on the illuvium platform website by clicking on the "create new avatar" button at the bottom right corner of any page or by selecting the "create new avatar" option from the drop-down menu when logged in to your account page. If you want to use other avatars from other users or from other platforms such as Facebook or Google+, then click on the "browse avatars" button at the bottom left corner of any page or select "browse avatars".
Wallets Illuvium Connects To
The Ledger hardware cryptocurrency wallet
Hacked computers and phones. Infected websites grab passwords. Fraudsters lure individuals into clicking links that steal data. An Illuvium defence is important. Hardware wallets help here. Hardware wallets act as a firewall between your Illuvium and the outside world.
They encrypt your bitcoin wallet's private keys so no one- not you- can access them. Only someone with physical access to your hardware wallet and its password can move your funds.
Ledger's hardware wallets have a solid reputation for security and usability. Ledger wallets support storing and sending Illuvium and many other cryptocurrencies.
The Ledger Nano S is suitable for beginners, or the more advanced Ledger Nano X, which enables Bluetooth, is great for frequent users (you can get one from the official Ledger site or Amazon).
The BRD cryptocurrency wallet
A mobile wallet called BRD gives users the option to build different kinds of bitcoin wallets, including ones that support Illuvium. Then, with that wallet, you can receive, store, and transmit Illuvium.
BRD wallet may be downloaded and installed for free from either the Apple Store or the Google Play Store, but you'll need a smartphone to use it. Once the wallet is installed, making an Illuvium wallet is simple. Just select "Manage Wallets," click the "+" icon, perform a search for Illuvium, and then select "Add."
The MyEtherWallet Ethereum wallet service
An online service called MyEtherWallet allows users to construct an Ethereum wallet (Ethereum is the blockchain that Illuvium exists on). Then, with that wallet, you can receive, store, and transmit Illuvium.
You are allowed to establish an unlimited number of wallets and the service is free to use.
However, the security of those wallets depends on your own security procedures. If you don't keep your computer's firewall and anti-virus software up to date, or if you visit a website that has been compromised, your wallet could be compromised and its contents stolen. For this reason, we advise using a far more secure wallet like a Ledger Nano S or Ledger Nano X.
The Trust cryptocurrency wallet
Trust is a cryptocurrency wallet that runs on mobile devices and allows storing, sending, and receiving popular cryptocurrencies, including Illuvium. The wallet's private key is saved locally on your phone, ensuring your privacy, and you may set up your wallet without disclosing any personal information.
You can connect with Decentralised Applications (DApps) using the Trust App thanks to the Web3 Browser that is also included in the App. Although they are not yet commonplace, decentralised applications are becoming more and more popular.
How To Join Sandbox
To begin using The Sandbox, you don't necessarily need to have any cryptocurrency tokens in your wallet. Simply have a secure location available to receive any tokens you might get.
The next step is to enter your email address and select a nickname.
You will be required to create an avatar and adjust your physical attributes, such as your hair, shirt, leggings, shoes, and more. With blue or green skin, you can appear significantly differently than you do in real life, or you can try to create an avatar that resembles you. Given the abundance of options at this stage, indecision will be your largest challenge.
You'll discover that the sandbox environment is organised according to a map after you have an avatar for easier travel. You can browse at every piece of digital property there is and click on any that looks interesting. It is pretty common for metaverse games to have projects within projects set up in this way.
When you move your cursor around the map, you'll notice that many of the objects are "experiences," usually video games with stages to finish. They were created by other gamers, not the programmers who created the setting. It's likely that pop-up boxes stating that you have finished "0/15 tasks" will appear. You can just go right into one of the quests if you like. You must first download The Sandbox client software, which is a free and simple process, before you may do so.
Naturally, if you invest some of your own money, you can start accomplishing more things faster. You may start creating your own games, for instance. But don't worry, you may just start playing without spending any money if you're not ready or comfortable. It's best to investigate and learn as much as you can about the experience to determine whether it's worthwhile.
Given its boxy look, the Sandbox graphics have been compared to the immensely popular video game Minecraft. Voxels are the cubic elements of the world.
Wallets Sandbox Connect to
Trezor, or Ledger
An encrypted hardware wallet like those provided by Ledger or Trezor is one of the finest places to store The Sandbox (SAND). To protect your money from sophisticated network attacks or even simple phishing scams that users who save their money in a software or website wallet may experience, hardware wallets use extremely high-end encryption techniques. Users of hardware wallets can even recover funds using a mnemonic seed phrase in the event that the hardware wallet is lost, destroyed, or otherwise compromised.
Trust Wallet
One of the most well-liked wallets among traders and investors and one that Binance officially supports is Trust Wallet, which is an excellent place to keep The Sandbox (SAND). A mobile wallet may be the best solution for you if you're just getting started with cryptocurrencies or simply looking for a secure place to store your SAND because of the ease, security, and backup options it offers.
Atomic Wallet
Atomic Wallet, an Android, iOS, and desktop wallet, stores Sandbox (SAND). Atomic Wallet supports 300+ coins, including SAND and ERC20/BEP2 tokens. The Atomic Wallet includes Atomic Swaps and a built-in exchange for exchanging assets, including The Sandbox.
Wallets with mobile and desktop versions are convenient, but they may be less secure because the team must check both for flaws. Install a desktop wallet only on a clean, secure system with limited Internet access. Some consider mobile wallets safer since mobile operating systems have less malware.
The Sandbox (SAND) can be sent to your Atomic Wallet together with any other ERC20 coins you want to keep secure.
How To Join Axie Infinity
You want to join Axie Infinity. Here's how to begin. Start with a stable internet connection and browser. Step-by-step instructions to follow.
1) Purchase an Ethereum wallet.
Obtain an Ethereum wallet. MetaMask is suggested. It's mobile and desktop. MetaMask stores, sends and interacts with blockchain apps. Axie Infinity's wallet stores tokens and in-game items.
Navigate to https://metamask.io.
Click "download" and choose a platform.
Carry out the installation procedure.
2) Create a Ronin wallet
Next, create a Ronin wallet. On the Ronin blockchain, this will hold cryptocurrency tokens and in-game objects.
The Ronin blockchain is an Ethereum sidechain meant to reduce network congestion. Axie gamers can enjoy rapid transactions with cheap gas fees. Currently, everyone receives 100 free transactions every day. Activate the Ronin Wallet. This opens the online store. Add Brave. (Like MetaMask)
The Ronin Wallet addon will appear in Brave's top right after installation. Taskbar-pinning is handy. Next, click "Get Started."
3) Create an Axie Infinity Account
After that, go to the Axie Marketplace and sign up for an account using Ronin Wallet. Now that you have an Axie Infinity account, your account can later be given a name or modified.
To finish the setup procedure after creating your account, you must link your email and password. After entering your information, confirm it by retrieving the verification code from your email.
4) Connect to MetaMask
After verifying your email, link MetaMask. Click "Account Settings" then "Attach MetaMask" MetaMask displays pop-ups. Next, connect, then sign in. Free! Setup is completed then.
5) Purchasing your first Axie
Start with 3 axes. The marketplace lets players sell axies. Due to its popularity, Axies' price has skyrocketed, making it a substantial investment for many gamers. Currently, a single Axie costs 0.15 ETH ($285).
Scholarships are another way to get axes. Other Axie owners lend their Axies for a share of SLP earnings. The Axie Scholarship Tracker helps you find the top programs.
Axies require ETH in your Ronin wallet. There are two ways to obtain ETH.
Use the Ronin Bridge to move Ethereum to Ronin. Most gamers deposit or withdraw via a centralised exchange like Binance or MetaMask.
Using the Ramp Network to purchase ETH with money on Ronin Not in every country.
Now that you've deposited ETH in your Ronin wallet, shop the marketplace for battle partners.
6) Install the game.
Once you've activated your Axie account and gotten your Axies, download the game to explore Lunacia.
Visit https://axieinfinity.com/and click "Download." Select from Android, Windows, macOS, or iOS to download.
Wallets Axie Infinity Connects To
Ronin Wallet
The Ronin Wallet uses the Ethereum sidechain Ronin network. It's a browser extension or app (Android and iOS).
The Ronin wallet lets you play Axie Infinity and other DApps on the Ronin blockchain. After generating a Ronin Wallet, you can log into the Axie Infinity Marketplace to play the game.
Ronin Wallet can transfer and receive bitcoins and NFTs without excessive gas fees. The Ronin Wallet can hold WETH, AXS, USDC, and SLP.
Players can earn AXS and SLP by completing daily objectives and battling on Axie Infinity. From November 2021, you can breed Axies with AXS and SLP. In the future, AXS breeding criteria will be removed as the token will be utilised primarily for governance. Binance allows SLP trading. Since Binance has incorporated Ronin Wallet, users can transfer NFTs and cryptocurrencies with zero gas fees.
Chrome or Firefox extensions can generate Ronin Wallets. You may get the software from either the Apple Store or Google Play. Avoid using fraudulent apps.
How To Join Cryptovoxels
It's easy to join Cryptovoxels, and all you need is a web browser if you just want to browse.
Most web browsers that support JavaScript, such as Firefox and Chrome, can play Cryptovoxels. Characters in the game are controlled with a mouse and keyboard, and it works with VR devices like the HTC Vive, Oculus Quest, and Oculus Rift.
Visit Cryptovoxels.com, click Play Now, and the game will launch for you with a random username and avatar. No account or wallet connection is required.
Your username and avatar are generated at random each time you log in to the metaverse without an account.Because users can speak with other players and start exploring right away, it's great for folks who want to try the game out before investing.
Players can choose to create a Free Space from the home page. Spaces are unconnected islands of land in the Cryptovoxel universe. This implies that there are no nearby neighbours or playmates.
However, you can give others access to your place via a shared URL. Friends who own land can also put a teleport connection to your parcel on their grid.
You need a crypto wallet to access play-to-earn services like making a distinctive username, buying and selling items, or buying land. ERC-721 coins are used as usernames and avatars in Cryptovoxels. To access the features, take these actions:
At the top-right of the page, click Sign in.
To sign in, pick one of the following: MetaMask, WalletConnect, Coinbase, or Facebook (via Torus). Visit our MetaMask guide for assistance in setting up your MetaMask wallet.
To create a username, choose Avatar from the main navigation bar.
To establish a unique username, fill out the "Register name" field. The gas charge for completing this transaction is now roughly 0.002024 ETH. After processing, the username will appear next to Names.
Start playing with the name you registered.
After logging in, you can explore, begin collecting virtual goods, purchase real estate, and interact with other users. Utilise your account to manage your digital assets by logging in and giving your avatar your personal clothing.
How To Join The Bloktopia Metaverse
Blok is available on iOS and Android. Sign in with your email and password after installation. You'll establish a profile and a username. Then you can explore the Bloktopia metaverse.
To join Bloktopia Metaverse, create an account. Visit Bloktopia and click Register. You can login to your account after registering. A name and an email are required. You'll choose a username and password after registering. Remember, your choice.
Blockchain co-working spaces are a wonderful way to learn and use blockchain technology. These places provide a collaborative environment for blockchain projects in key cities worldwide. They have tools and events to help you start. Find a blockchain coworking space near you using this list.
Visit Bloktopia and select Upload Room to upload your first room. Choose a file, name and describe your room. Then, choose a room category and tags. Review the rules and click Submit to upload your room.
Anyone can join Bloktopia Metaverse for free. Create an account and invite others to join. Once inside, you can explore different planets and meet new people.
How To Join Somnium Space
The first way is to make use of a web browser (also referred to as Somnium WEB). accessible to Mac and PC users. There is no need to download anything, sign up, or install anything; all you need to do is enter a URL to be teleported to the package.
You can only engage with users who have joined in VR or 2D when utilising online access, which limits you to viewing parcels rather than having real-time conversations with them. What you see here is not the same as what users of full VR/2D view see. One of the most grandiose and well-constructed parcels on the platform is the Tron Club, which is owned by Artur Sychov, the creator and CEO of Somnium Space, and was developed by Djembe Dragonfire. However, because it is customised, the Web version does not provide you with the entire experience.
The web client, however, is the ideal option for gatherings and meetings that anyone with any device may attend. And it has a number of features.
The Wallet That is connected to Cryptpvoxels, Bloktopia, and Somnium Space.
Metamask
Metamask is the first and most popular option among wallets for the metaverse. The fact that Metamask is available as a browser plugin is one of its strongest features. With just a few clicks, the browser extension provides quick access to numerous NFT marketplaces. The most well-known metaverse wallet, Metamask, also enables users to set up several addresses for keeping NFTs. Additionally, you can set up a single address for all NFTs and metaverse tokens. The Metaverse Wallet was developed by ConsenSys, a web-based software business specialising in the development of Ethereum-based products.
By using a built-in mobile browser or a compatible browser, Metamask makes it possible to connect securely to decentralised applications. Being able to browse dApps on Ethereum-based platforms without running a full Ethereum node, client, or other decentralised applications is one of Metamask's advantages as the best metaverse wallet. Bloktopia, Somnium Space, and Cryptovosels are all connected to it.
---
If you have any suggestion, feel free to write to us or leave your comments below!