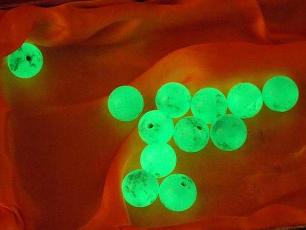 Shining things always catch our eyes. In ancient times, people prayed to fire, and later on humans turn shiny stones into precious things and give high value to them.
Luminescent gems, a rare and even ledendary gemstones in the Chinese history, have spontaneous emission of light by a substance not resulting from heat, and since the light is best be seen in the night, the Chinese call it "Night-Brightening Pearl".
History goes that the Qing Dynasty's Empress Dowager Cixi (慈禧太后) has a huge luminescent gem in her mouth upon burial, and is the most precious burial object she had.
Organic luminescent animals?
Except for minerals, some organic things have the ability to shine, too. You must have seen this luminescent beach photo somewhere online, it WOWs the whole internet.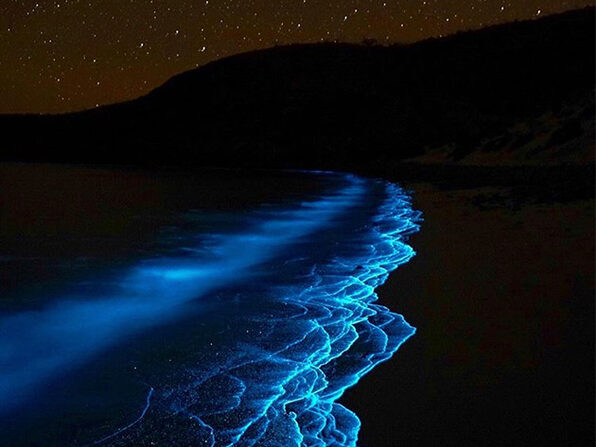 The photo looks amazing! This bioluminescent stuff is a living algae, called dinoflagellates. It exists in very clean environment; what's more amzing is, you can reproduce it at your home!
with the Bioluminescent Bio-Orb, the kit contains a glass sphere, the PyroDinos algae, and a package of DinoNutrients.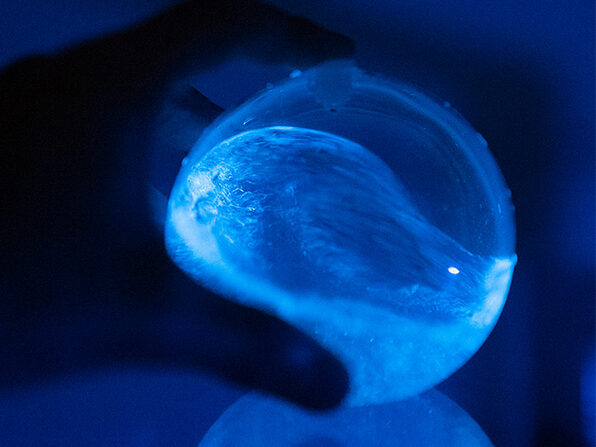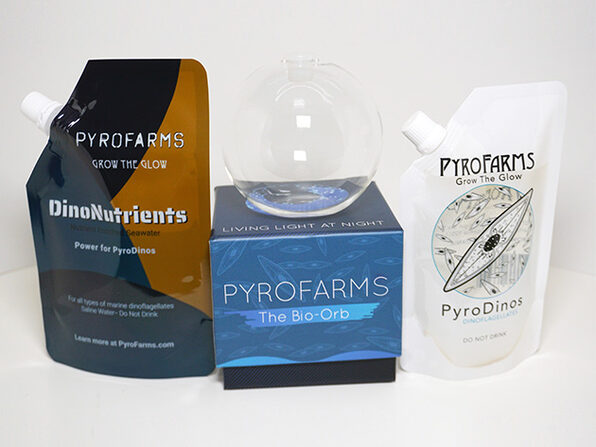 The Bioluminescent Bio-Orb is a hand-blown glass sphere, you can follow the instrustion to fill up the glass sphere with bioluminescent PyroDinos (dinoflagellates). The Bio-Orb will produce natural light at night when gently swirled. It looks even better when it sits on this beautiful metal octopus stand.
The Bio-Orb costs $44.99 right now instead of $49 (The link is a buying page on Stack Social website); however, it ships to contiguous US only… for TopicNews.io staff who live mainly in Europe, wish that we live in the US right now and TAKE MY MONEY!
The Bio-Orb shipment should be opened upon arrival, and the PyroDinos should be put in a location that receives low to moderate light during daytime hours.
This makes a great gift at your own home or to give away as a big surprise, because the Bio-Orb consumes carbon dioxide (CO2) and produces fresh oxygen (O2) like a plant.
How about having a PyroDino Farm?
If you really, really like the PyroDino alge, you can even get a in-house growing kit to run the business like a PRO! The same supplier offers a PyroDino GrowPro systme for only $59.99 now (will soon go back to $69). The link is a buying page on Stack Social website.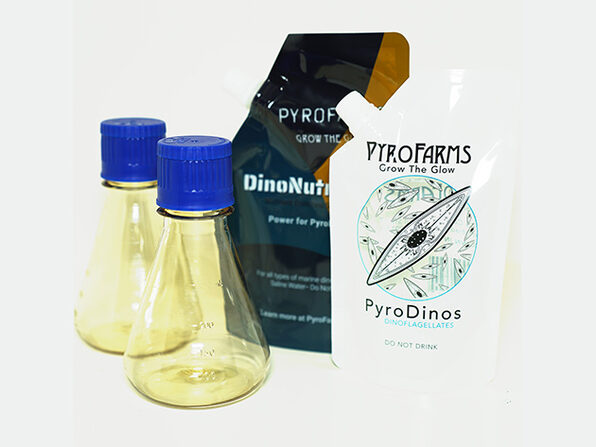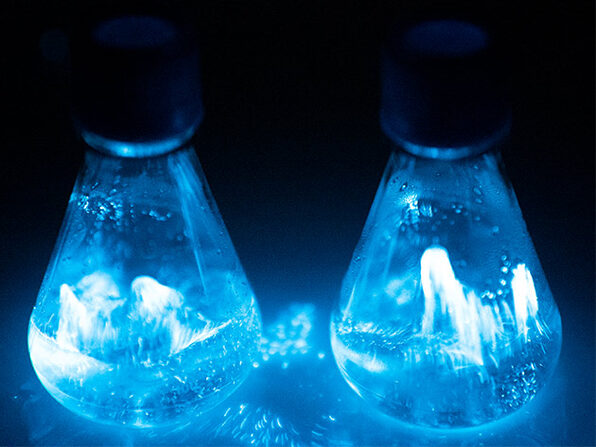 There are video tutorials on YouTube to help you understand better the grow-kit, so you can easily run a successful farm right from your bedroom.
PS. Our office turned crazy upon seeing this cool thing, "One of the best holiday gifts!" as I heard in the background. Ok, I'm going to look for a transfer service right now… take my money already!